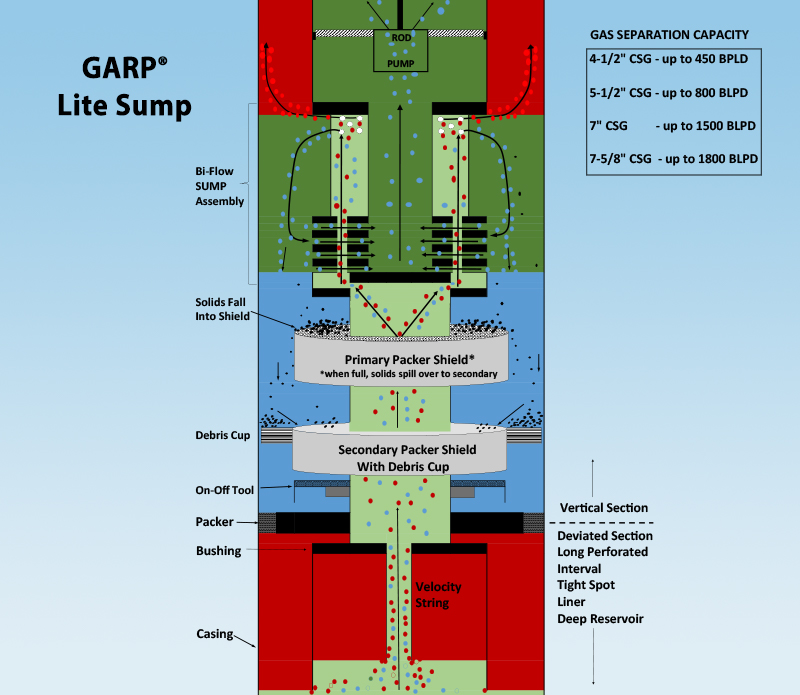 GARP® increases production and reserves by lowering the flowing bottom hole pressure, lifting the liquids from below the down-hole pump to above the pump more efficiently than conventional artificial lift methods. This is accomplished while the pump remains in the vertical portion of the well via additional artificial lift energy (as in a full GARP installation) or by utilizing the natural energy in the reservoir to lift liquids up the inherent velocity string (as in a GARP Lite installation).
Removal of the liquids, hydrocarbons and/or water reduces back pressure on the reservoir and accelerates production which will increase reserves thus extending the life of the well and the associated lease(s).
GARP® is the trademark for "Gas Assisted Rod Pump." This registered trademark, the patented technology and pending continuations of the patent are wholly owned by Well Lift Inc., a Texas corporation.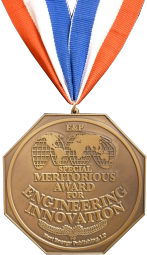 Winner of the Hart Publication Meritorious Award for Engineering Innovation